Our Road Maps
Our Road Maps allows us to communicate our activities and intentions with our community.
We're not the type of NFT project that does a set and forget style road map. Ours is constantly evolving… Why? Because we're bursting with ideas, armed with experience and having way too much fun!
ONGOING
Marketing
Our driven and experienced team are regularly deploying marketing strategies to further the reach of the Not Your Bro brand across Web 2 and Web 3 markets.
Not Your Bro is working with ambassadors such as Pranksy to bring awareness in Web 3, and in Web 2, has recently been featured by

Read Vogue's Article on us
ONGOING
Brand Partnerships
We understand the strong commercial value of our brand, and through aligned vision and mission partnerships, we continue to drive our message to further its reach and help empower our community.
Current Partnership
ONGOING
Non-Profit Support
10% of original mint proceeds have been donated along with the ongoing commitment to donate 10% of monthly royalties to selected reputable non profit organisations.
Total ETH donated so far :
97.5519ETH
(That's $210,568 USD
at the current Ethereum Value)
ONGOING
Safe Space Community
Providing a safe space where our community can gather for friendship and support.
Join our Discord
ONGOING
NYB Community Fund
Development of the Not Your Bro Community Fund to invest in other Female, Non-Binary &/or LGBTQIA+ led projects by purchasing NFTs from their collection, which are then given away to NYB holders. An initial investment of 10ETH was made upon the sale of 75% of our collection. Every month 5% of our monthly royalties will be added to the Not Your Bro Community Fund. Our community will help us choose which collections to support.
ONGOING
Merch Store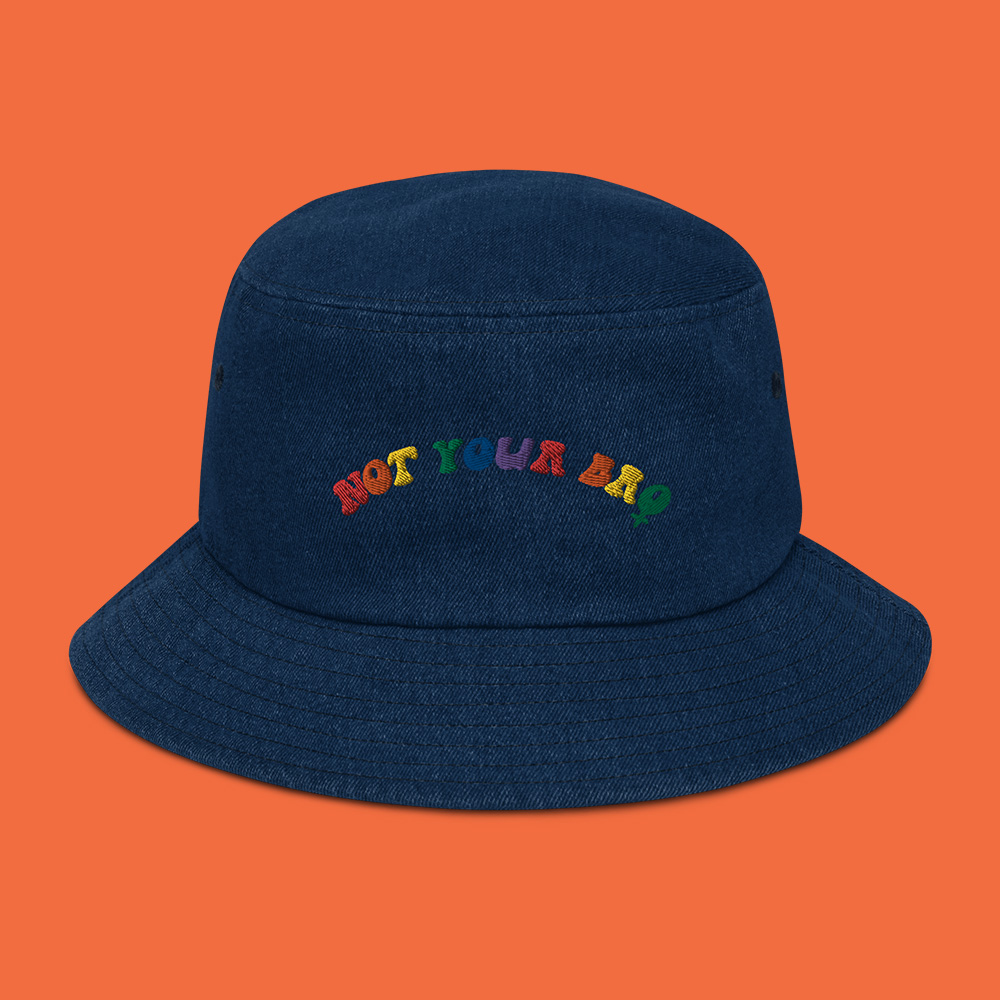 Our Merch is exclusive for holders only. You can gain access to our merch by retrieving your password for our Merch store using the link below 🙂
We will continue to add new products regularly.
Visit Merch Store
ONGOING
Networking Events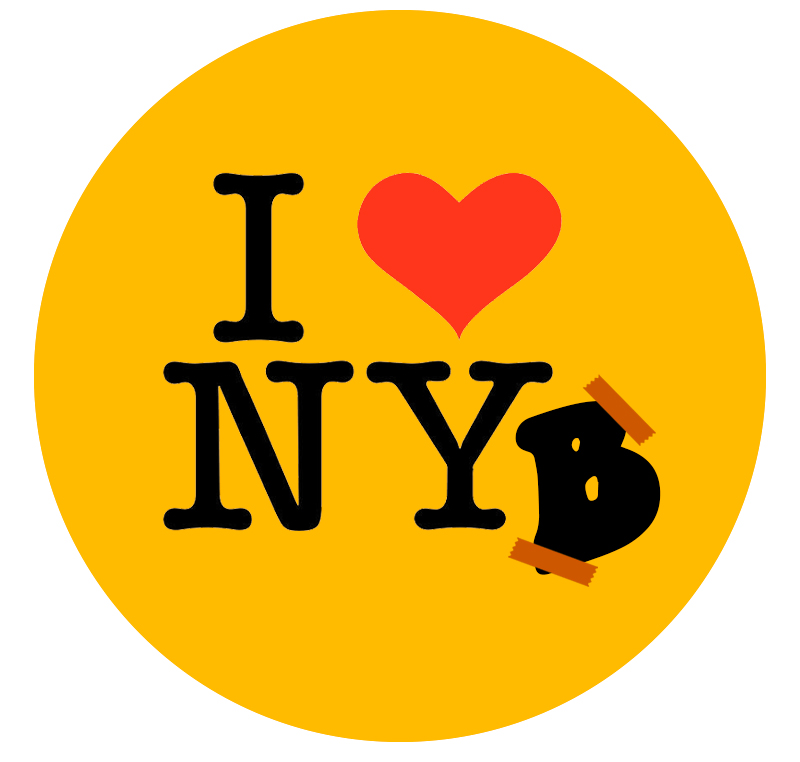 Holding a NYB NFT will provide access to real-life and virtual networking events with like-minded people.
Within our community we have built a group called Holders Who Help, providing support and information to other holders across a global virtual platform.
Our first real-life event was held at our Rooftop Party in New York, June 2022.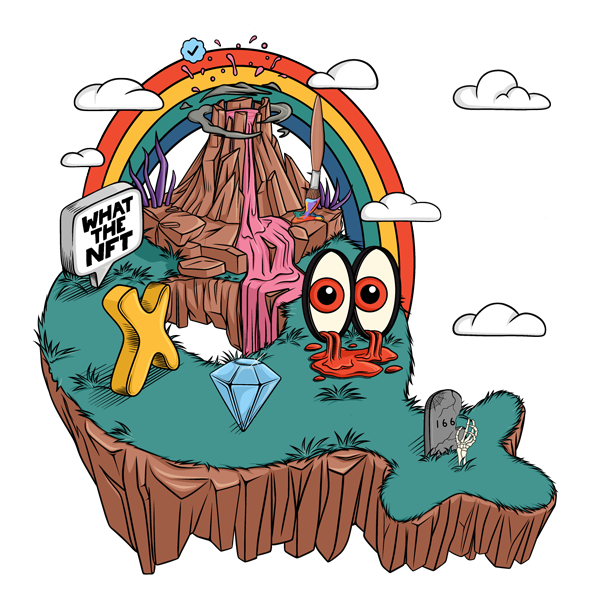 COMPLETE
Artwork Vectorisation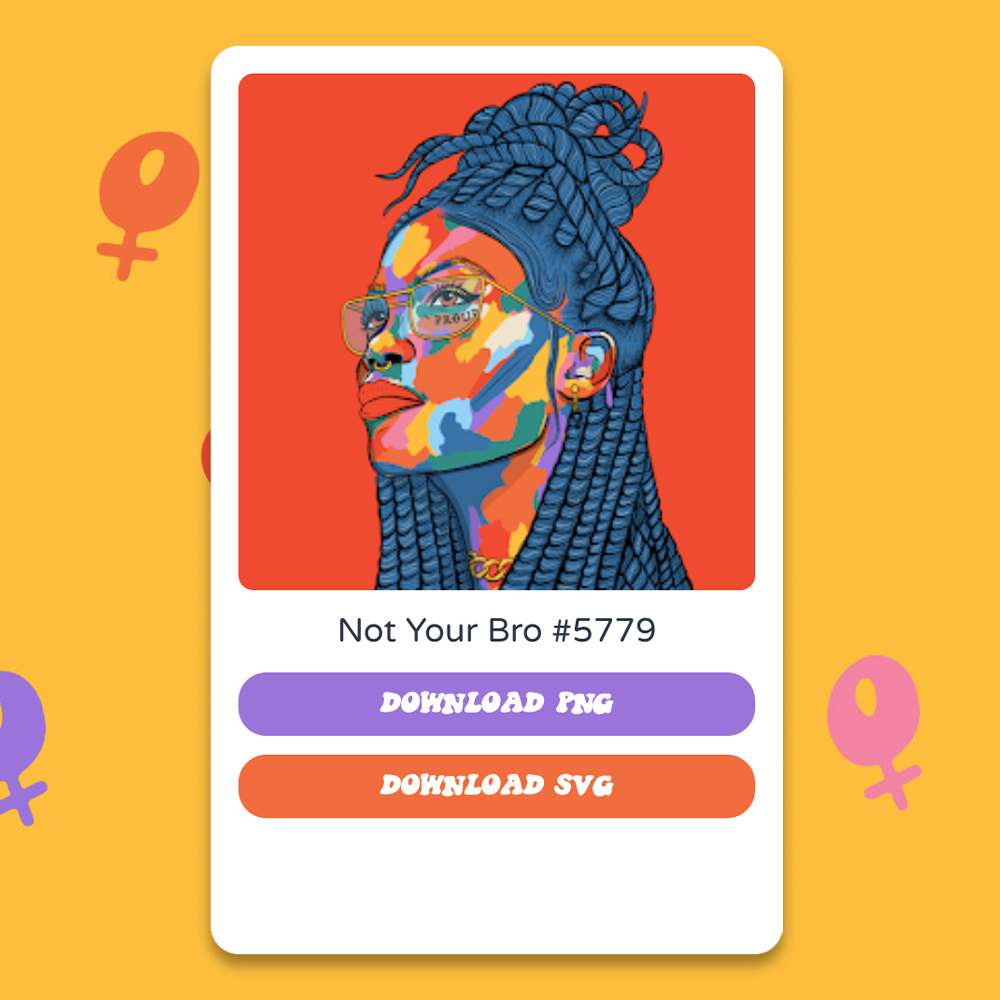 Vectorisation of Not Your Bro artwork is accessible for holders via our website.
Holders can download high resolution PNG & SVG files of their artwork for personal and commercial use as per our license – read license.
Access Upgraded Art
COMPLETE
Launch of What The NFT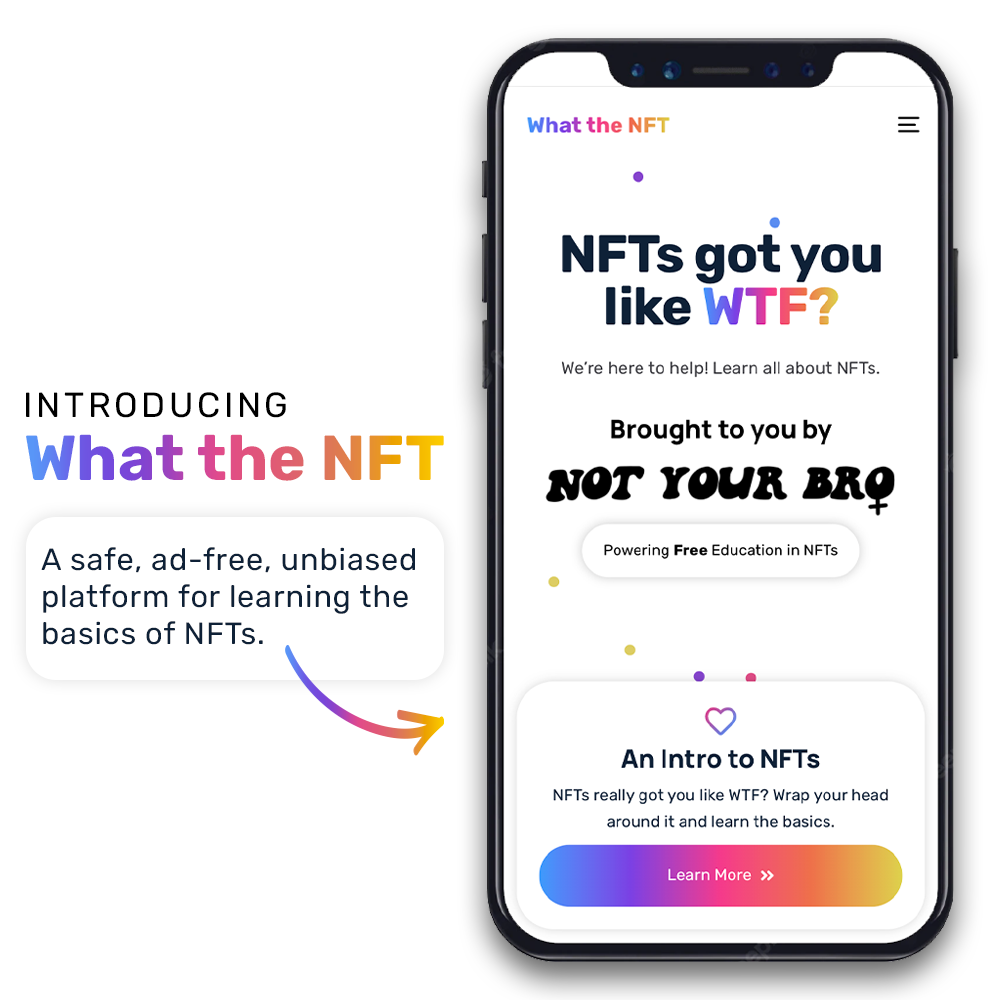 What The NFT (WhatTheNFT.co) is a free, unbiased and safe education platform for those looking to learn about NFTs & Web3.
Our internal team developed and launched the platform to help onboard more people into the NFT space.
Visit WhatTheNFT.co
ONGOING
Not Your
Beta
Providing insights, analytics and alpha to our holders is incredibly important to us.
We've developed a handy analytical platform on our website where holders can learn about the analytics of Not Your Bro.
We are also bringing value to our holders within our Discord community with industry wide updates and information on market activities.
Our team will be releasing more valuable tools for holders to gain access to insights, alerts and pre-sale opportunities for projects vetted by our internal and highly experienced project review committee.
Join our Discord
COMPLETE
Commemorative Collections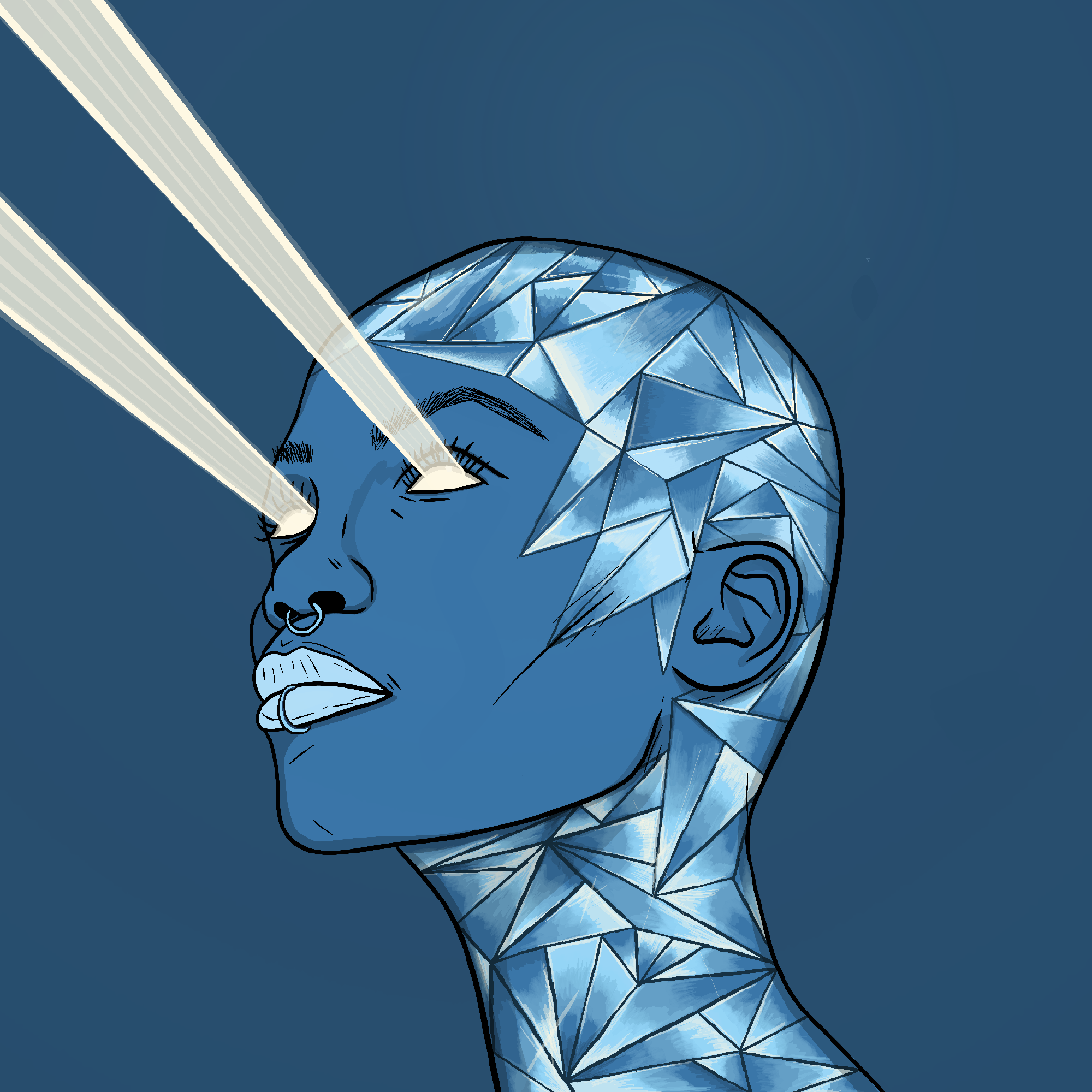 We have reasons to celebrate!
We are creating collections to commemorate certain activities and milestones.
Each micro collection will be exclusive to holders who meet the requirements of each commemorative collection & will be a free mint (+Gas) on Ethereum.
IN DEVELOPMENT
Metaverse Expansion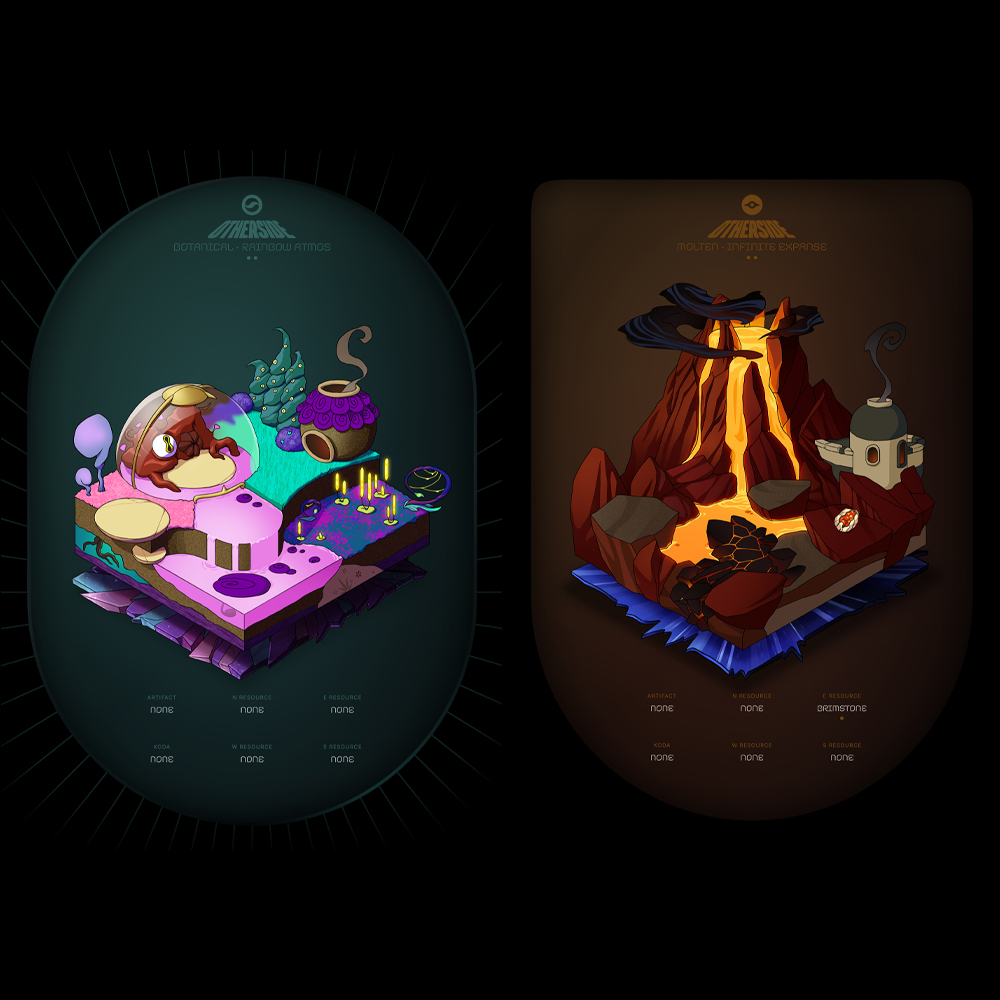 Not Your Bro is holder of two Otherdeeds to Yuga Lab's Otherside.
Here we will be developing an exciting new place for our holders to explore and gather.
ONGOING
NYB X
Collaborations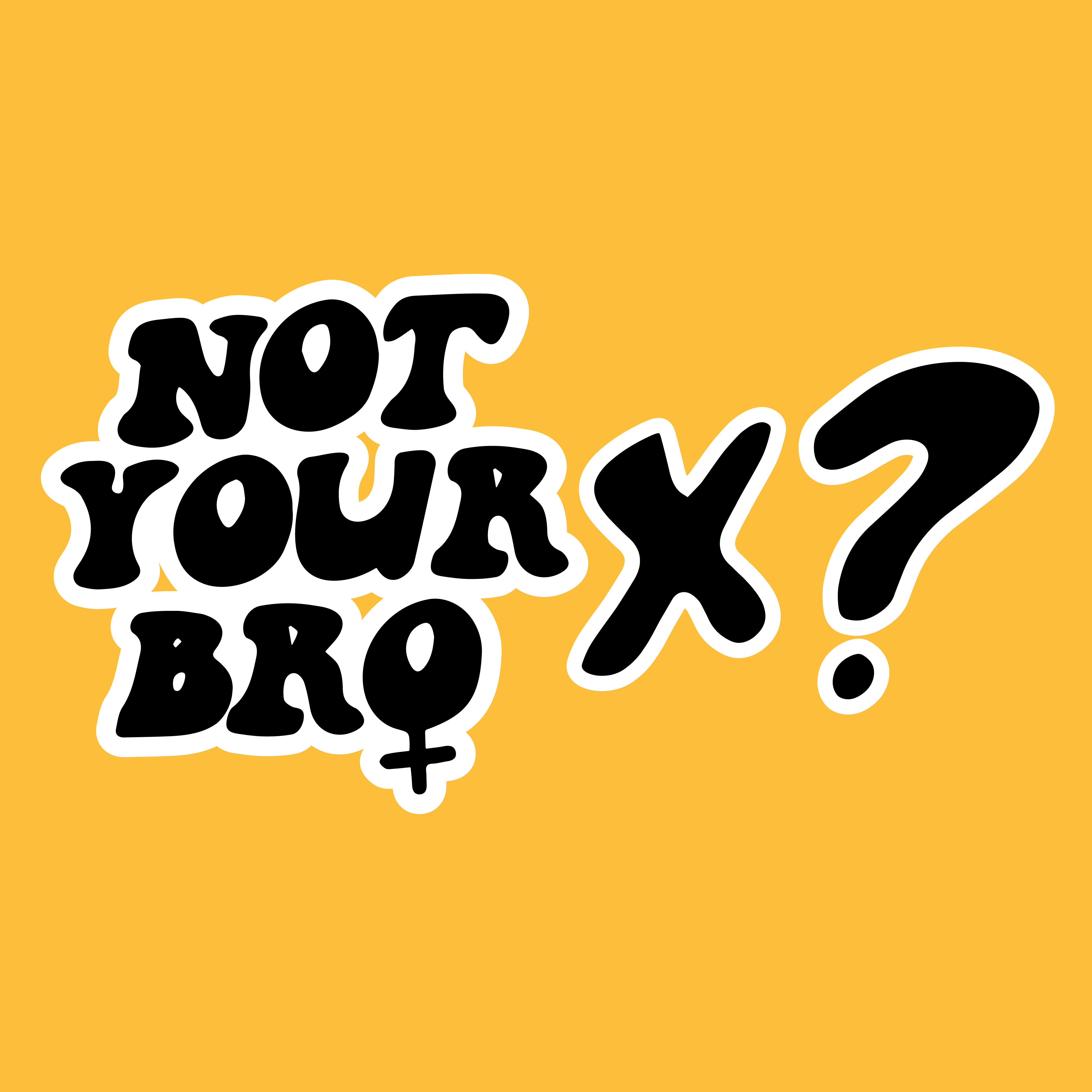 Not Your Bro will collaborate with other brands, artists & projects through exciting endeavours rewarding holders with exclusive opportunities.
NOW AVAILABLE
Coniun Partnership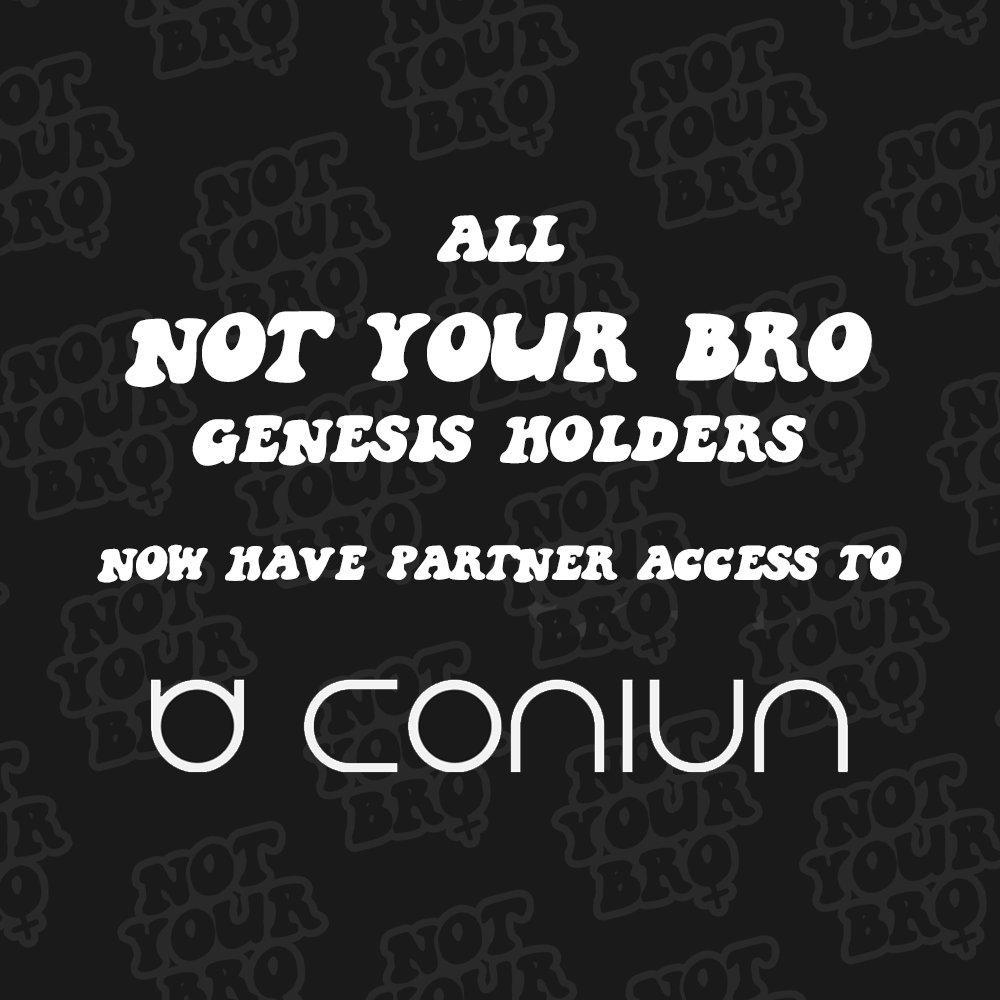 Coniun is a tool that was developed to explore and manage the NFT world. It is a platform that provides detailed analytics about the NFT world that helps you discover new collections.
All Not Your Bro Holders have access.
Visit Coniun
NOW AVAILABLE
Not Your
Utility
PRIVATE NODE
OPENSEA EXTENSION
We pride ourselves on delivering well-rounded utility that is both varied and relevant to the current NFT market.
We are always looking for ways to improve our holder experience when navigating NFTs!
IN DEVELOPMENT
Not Your Vault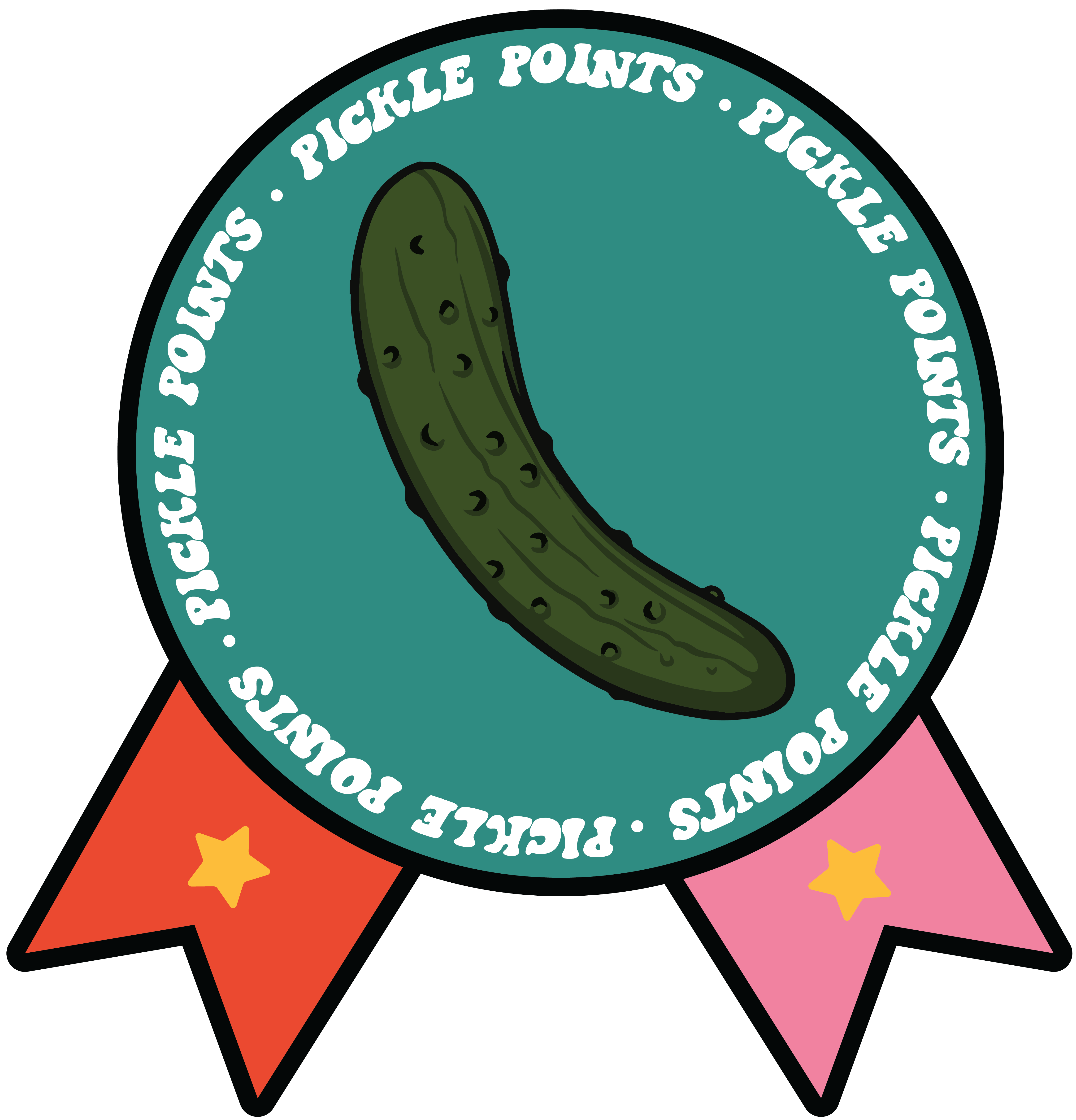 Holders will be able to store their Not Your Bro in our Vault to accumulate Pickle Points.
Pickle Points will bring benefits within the Not Your Bro ecosystem and will have no monetary value in any currency.
IN DEVELOPMENT
Centralised
Platform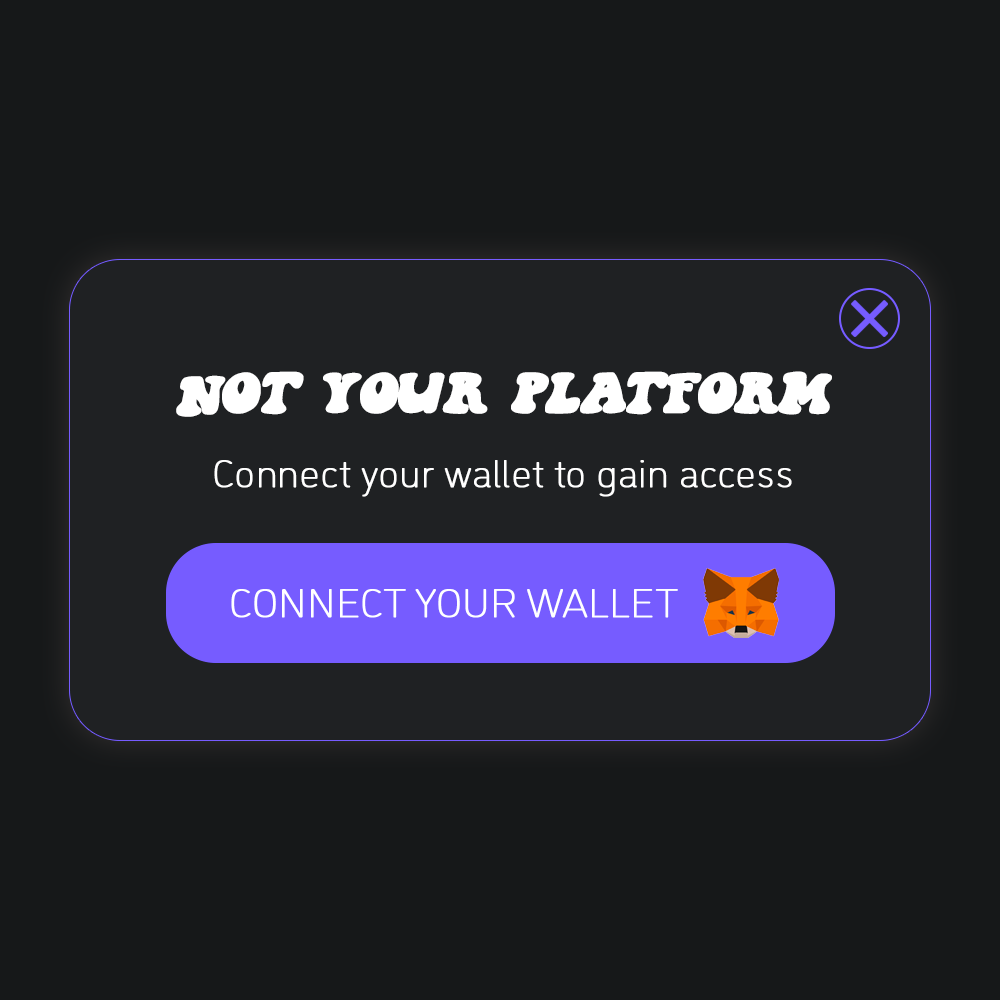 Support. Education. Resources. Access rewards, NFTs, exclusive experiences and real life claimables. All in one centralised platform for Not Your Bro & Not Your Demons holders.
Read More
IN DEVELOPMENT
Hired3.io
Careers Platform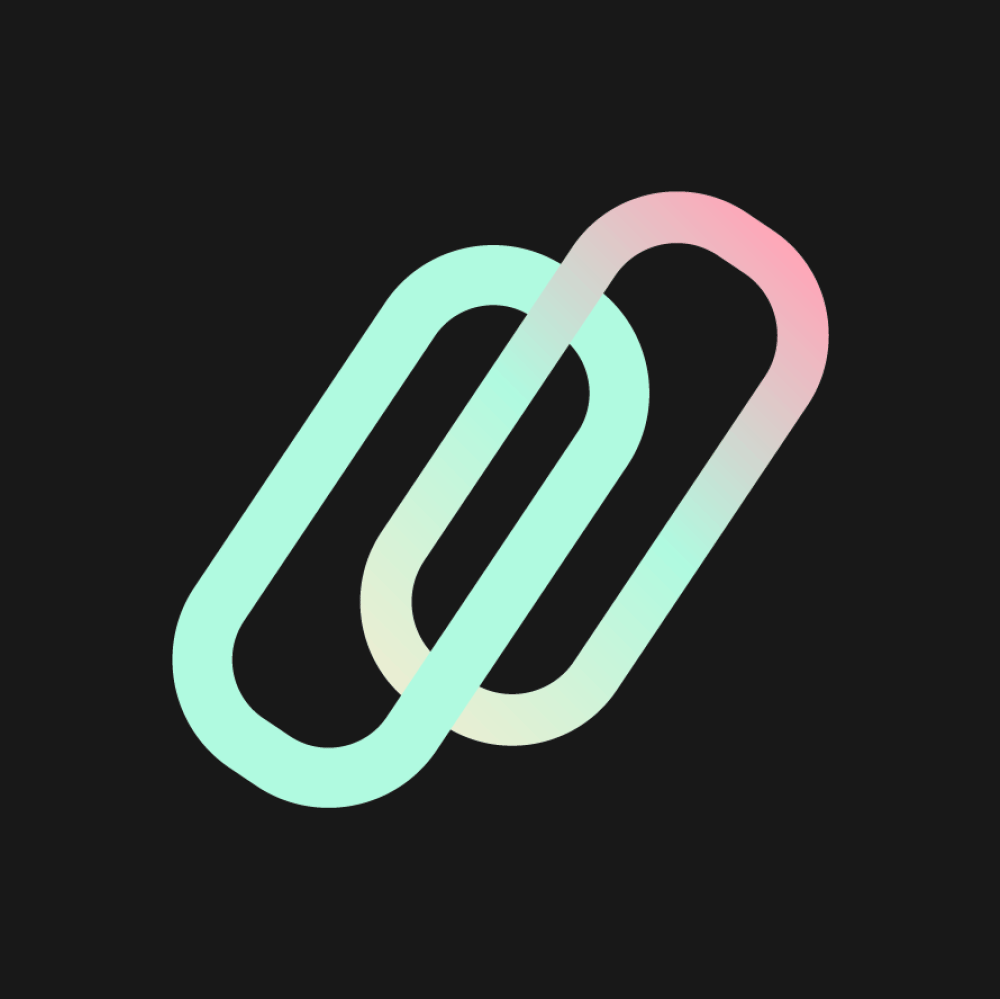 Hired3.io is a Token-Gated Web3 Careers platform that provides free job advertisements for Web3 Companies & NFT Projects to promote their jobs to our holders.
Visit Hired3.io
IN DEVELOPMENT
Business To
Business
Throughout our journey we've highlighted an opportunity within the NFT market for projects and their consumers. We have developed and will continue to pioneer initiatives that are the first of their kind in the NFT market.
These initiatives will form the foundation of our Business to Business offering which is intended on growing our community connectivity and directly benefiting our holders.