Learning about NFTs?
Discover our free, safe and un-biased NFT education platform, What The NFT, to learn all the basics.
WE'VE DONATED
97.5519ETH
(That's $227,894 USD
at the current Ethereum Value)

We donated 10% of the proceeds from our mint and every month donate 10% of the royalties we receive to non-profits our community helps us to decide upon.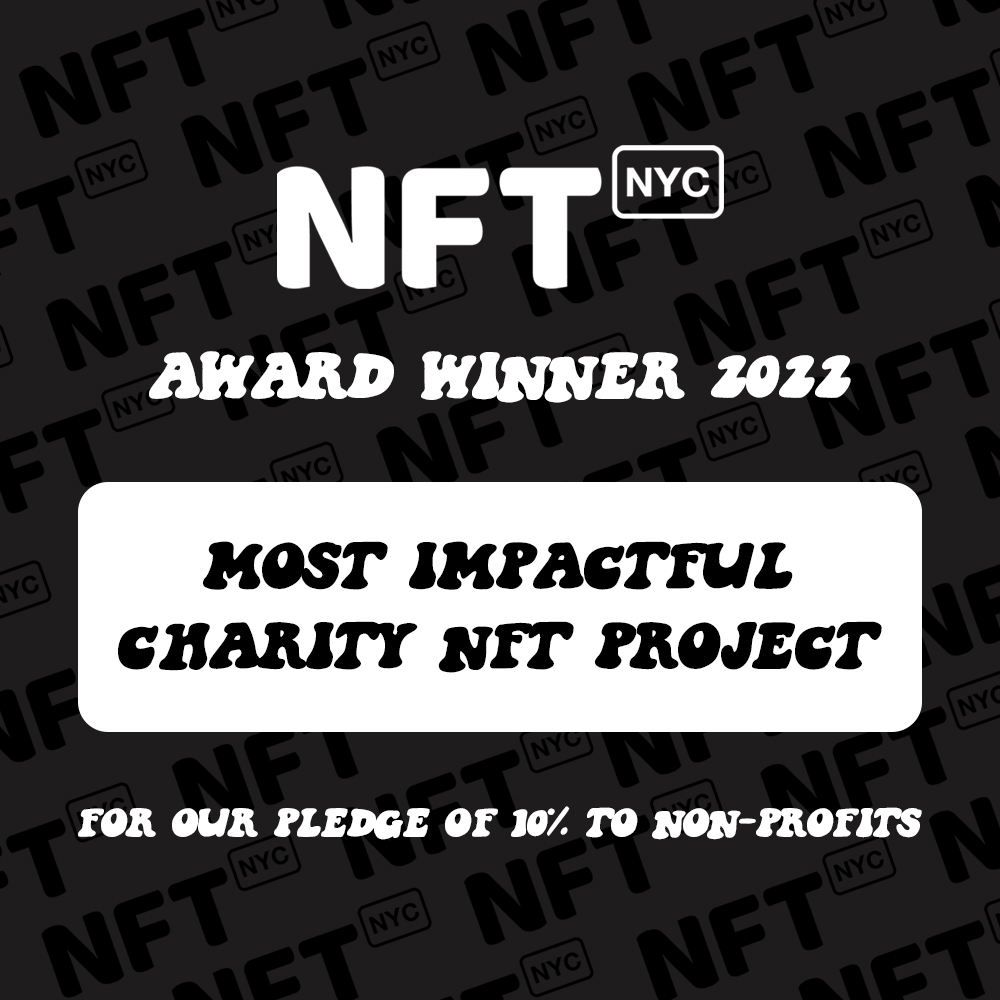 We were nominated for three awards at NFT NYC 2022. We received the award "Most Impactful Charity NFT Project" for our ongoing support of non-profits.
ABOUT US
Not Your Bro is a Metaverse Movement.

At the centre of our movement is a powerful 10,000 piece NFT collection, filled with the colours of the rainbow and depicting a figure of inspiration to our artist, Natalie.

We're here to make a difference and harness the power of NFTs for good.
NFTS FOR GOOD
Over USD$215,000* (80eth) donated from our mint
A total of 10% of mint proceeds were donated to non-profits – spread equally between 4 non-profit organisations (20eth each). *USD value taken from time of donation.
NFTS FOR GOOD
OUR ONGOING SUPPORT
Our support of others doesn't start and stop at mint.
10% TO NON-PROFITS. FOREVER.
Each and every month, 10% of our the monthly royalties we receive will be donated to non-profits that our community helps us to decide upon.

View Our Non-Profit Wallet
5% TO WOMXN &/OR LGBTQIA+ ARTISTS.
Supporting other Womxn and LGBTQIA+ people is in our blood. That's why we're pledging 5% of monthly royalties to our NYB Community Fund every month to support other artists, provide them a platform for awareness and their artwork will be gifted to Not Your Bro Holders.

View Our NYB Community Fund