WE'VE DONATED
87.0076ETH
(That's $170,900 USD
at the current Ethereum Value)

We donated 10% of the proceeds from our mint and every month donate 10% of the royalties we receive to non-profits our community helps us to decide upon.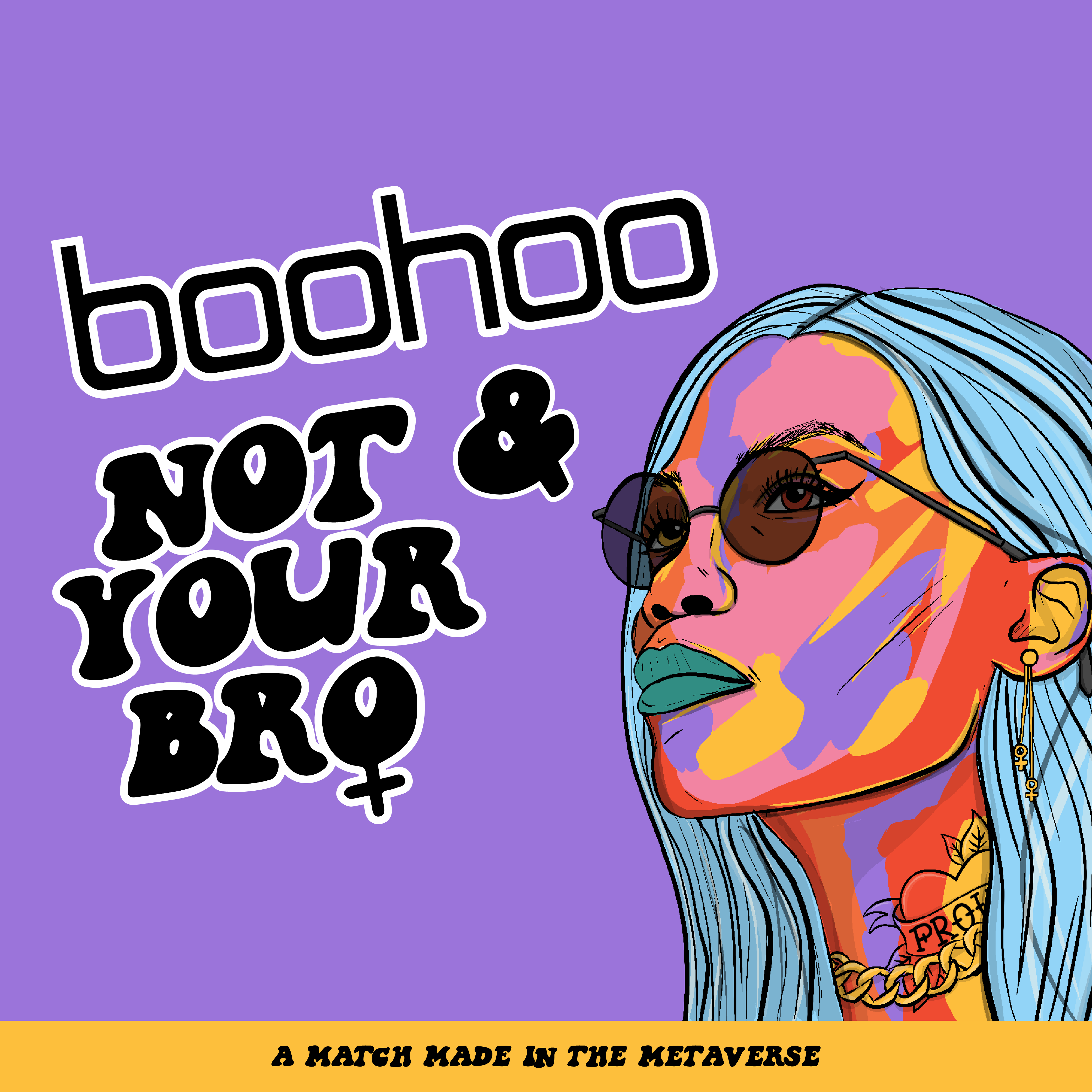 We are proud to announce we have partnered with Boohoo.com. Boohoo is a leading global eCommerce retailer. More news on our exciting partnership will be shared soon!
ABOUT US
Not Your Bro is a metaverse movement focused on empowerment and celebration of all Womxn & LGBTQIA+ people.

At the centre of our movement is a powerful 10,000 piece NFT collection, filled with the colours of the rainbow and depicting a figure of inspiration to our artist, Natalie.

We're here to make a difference and harness the power of NFTs for good.
NFTS FOR GOOD
Over USD$215,000 (80eth) donated from our mint
A total of 10% of mint proceeds were donated to non-profits – spread equally between 4 non-profit organisations (20eth each).
NFTS FOR GOOD
OUR ONGOING SUPPORT
Our support of others doesn't start and stop at mint.
10% TO NON-PROFITS. FOREVER.
Each and every month, 10% of our the monthly royalties we receive will be donated to non-profits that our community helps us to decide upon.

View Our Non-Profit Wallet
5% TO WOMXN &/OR LGBTQIA+ ARTISTS.
Supporting other Womxn and LGBTQIA+ people is in our blood. That's why we're pledging 5% of monthly royalties to our NYB Community Fund every month to support other artists, provide them a platform for awareness and their artwork will be gifted to Not Your Bro Holders.

View Our NYB Community Fund